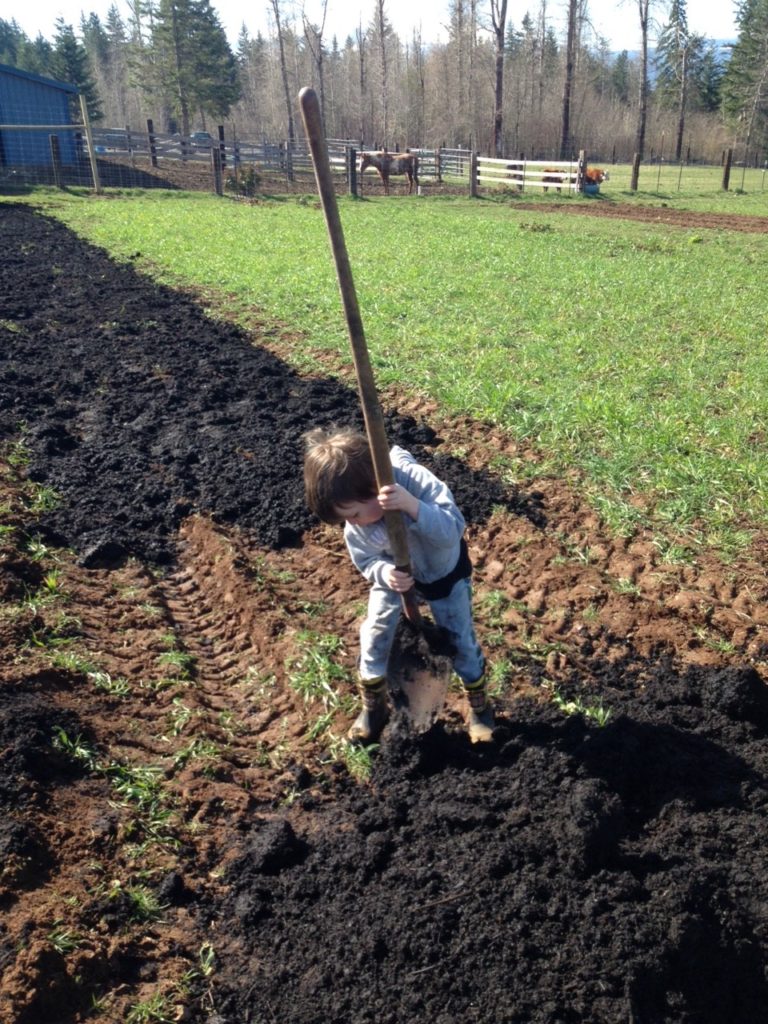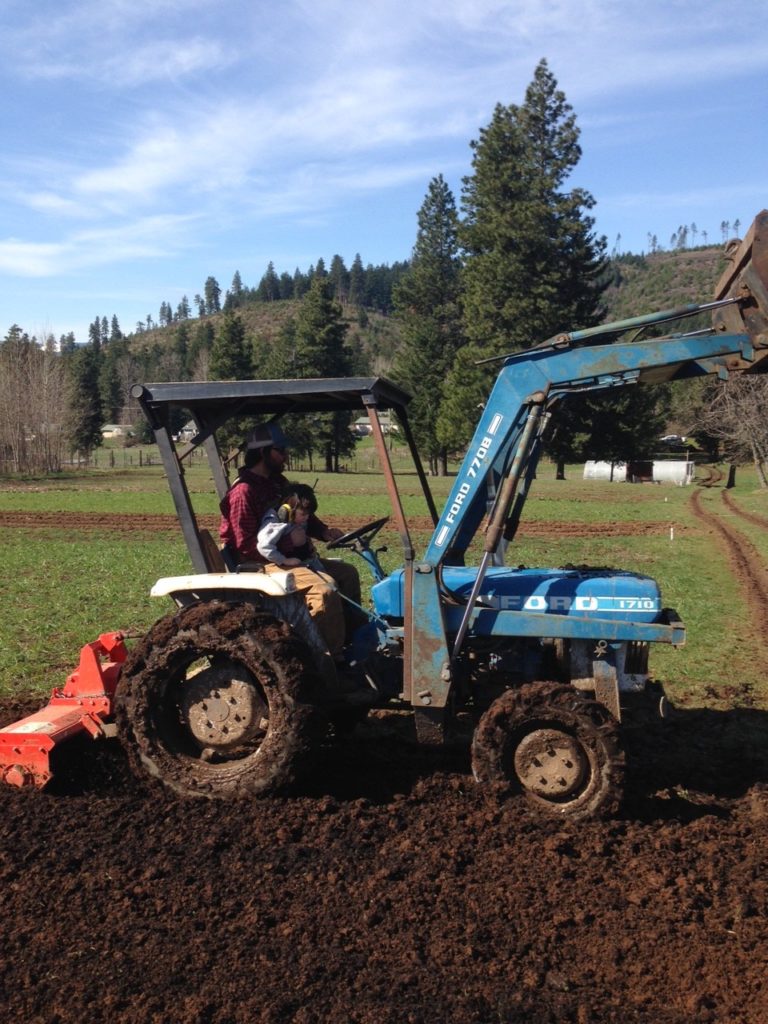 Last week I left the farm and flew to NYC to meet some pretty important people behind the Dishing up the Dirt cookbook! Taylor was left to do all farm chores on his own but luckily my 4 year-old nephew stepped up to the plate and filled in while I was away! Look at that little guy– he loved driving the tractor and feeding the chickens! I love him so much.
I was only in New York for 48 hours but man, it was amazing. I cleaned the dirt from my fingernails, raided my sister's closet for clean and fashionable clothes and jetted off to the east coast. The trip was a whirlwind and I don't think I've been so overly stimulated in years. The people watching was incredible and it felt so strange to walk around knowing that the city is home to so many people and little Tumbleweed Farm has never felt so far away! The food was awesome, the cocktails equally so and my meeting with the lovely team behind my book was great. I cannot believe that things are moving along like they are. The book won't be available until next spring which feels really far away but there is SO much that goes into publishing a book and the process is fascinating. Once the initial edits are complete the book heads off to a design team. It's going to be really fun to see this whole project come together. Honestly, it took over a year to write my proposal and recipe ideas and this winter I went to town fine tuning everything. Now that the bones of the project are complete it's fun to pass along all of my work to the professionals. I'm in good hands guys…. Really good hands! Pinch me!
This weekend we're continuing to spread compost, seed, transplant and hopefully welcome a new flock of chickens to the farm. The weather has been horrible so things have been taking extra long to get done. The tractor got stuck for a few hours in the mud the other day and the lower field is a swampy mess which means we can't plant down there for a while. This season we're starting the first cycle of crops in the upper field because it's much drier up there. This is a complete contrast to last spring and our fingers are crossed for some sunshine.
I hope whatever your plans are this weekend that you get to enjoy a few relaxing moments around the dinner table with good food and great company. Cheers from Tumbleweed Farm.