Broccoli & Sauerkraut Egg Cups
Our little babe turned one on Sunday and for her first birthday we gifted her with some laying hens. It's been a while since we raised chickens on the farm and after a few years of missing our own fresh eggs we finally have a few ladies helping us get our egg fix every day! I made these little egg cups for our girl Pepper over the weekend and she absolutely loved them. Over the past few months she has slowly transitioned from eating purees to more textured foods  and these little breakfast muffins are a great meal for her little mouth, gums and digestive system. I love that they are easy/soft to chew and the sauerkraut offers some really good beneficial probiotics for her little tummy. Not to mention these babies are delicious! They make a lovely breakfast, lunch or dinner with a side of steamed veggies or whole milk yogurt for dipping. I hope you and your little ones love these as much as we do. I think you'll be seeing quite a few variations of these egg cups in the future since the laying hens are back! Oh how sweet it feels to have fresh eggs again. xo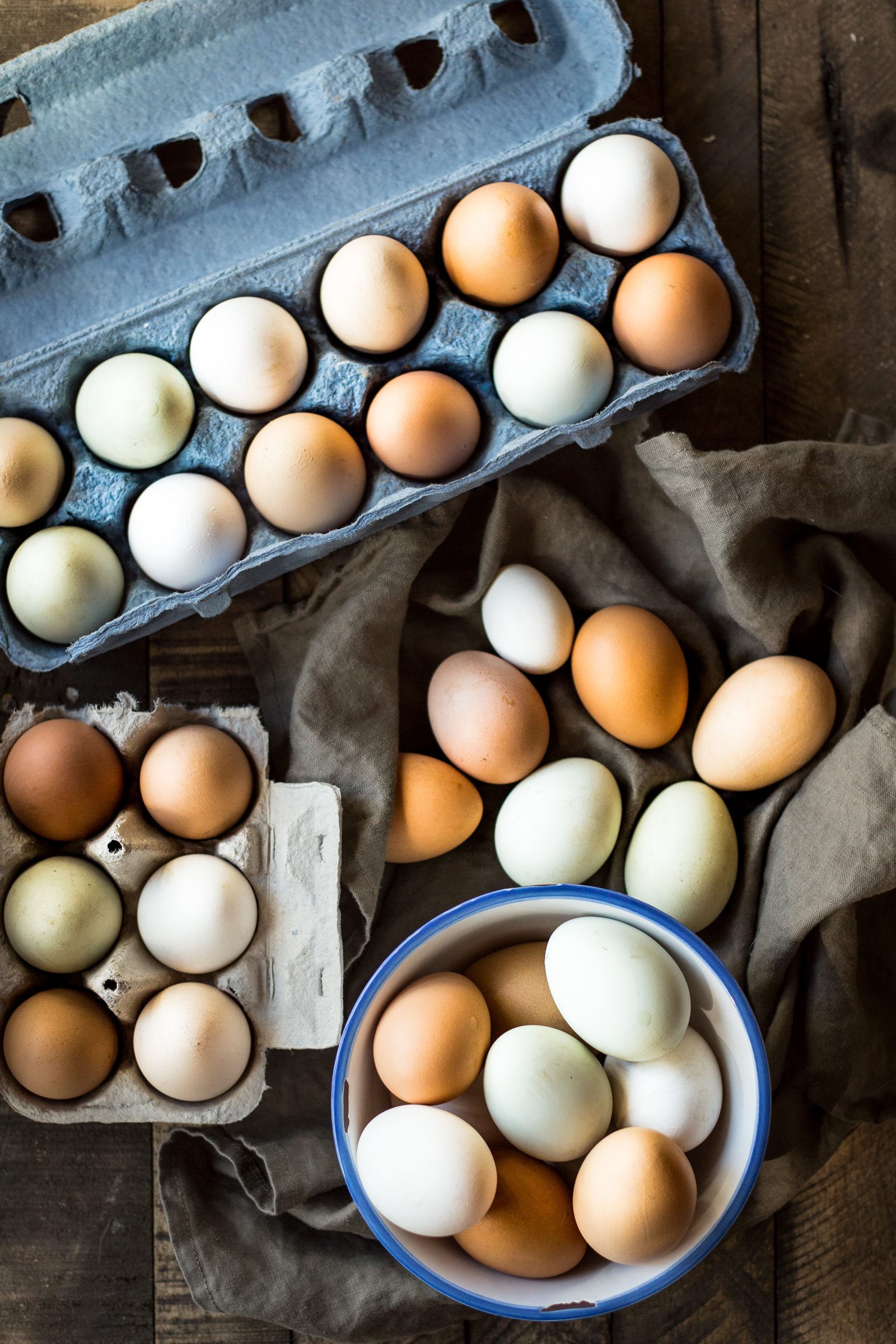 Broccoli and Sauerkraut Egg Cups
Prep Time: 10 minutes Cook Time: 25 minutes Serves: 6 muffins
1 cup steamed broccoli. drained
1 cup sauerkraut, drained
6 eggs
1/2 teaspoon dried thyme
a few grinds of freshly ground black pepper
1-2 ounces goat cheese, crumbled (optional)
Preparation
Preheat the oven to 350F and grease 6 standard size muffin cups.
In the bowl of a food processor pulse together the steamed broccoli and sauerkraut until finely chopped (you can also finely chop with a sharp knife but I like the texture of the food processor)
In a medium size bowl, whisk together the eggs, thyme, and black pepper. Fold in the broccoli/kraut mixture. Sprinkle in the crumbled goat cheese and divide the batter between the muffin tin.
Bake for 20 minutes or until the eggs are set.
Notes
*Use this recipe as a guide and adjust measurements and ingredients as necessary *Store in the fridge for up to 3 days or freeze for up to 6 months. You can serve them cold, at room temperature or slightly heated.
---