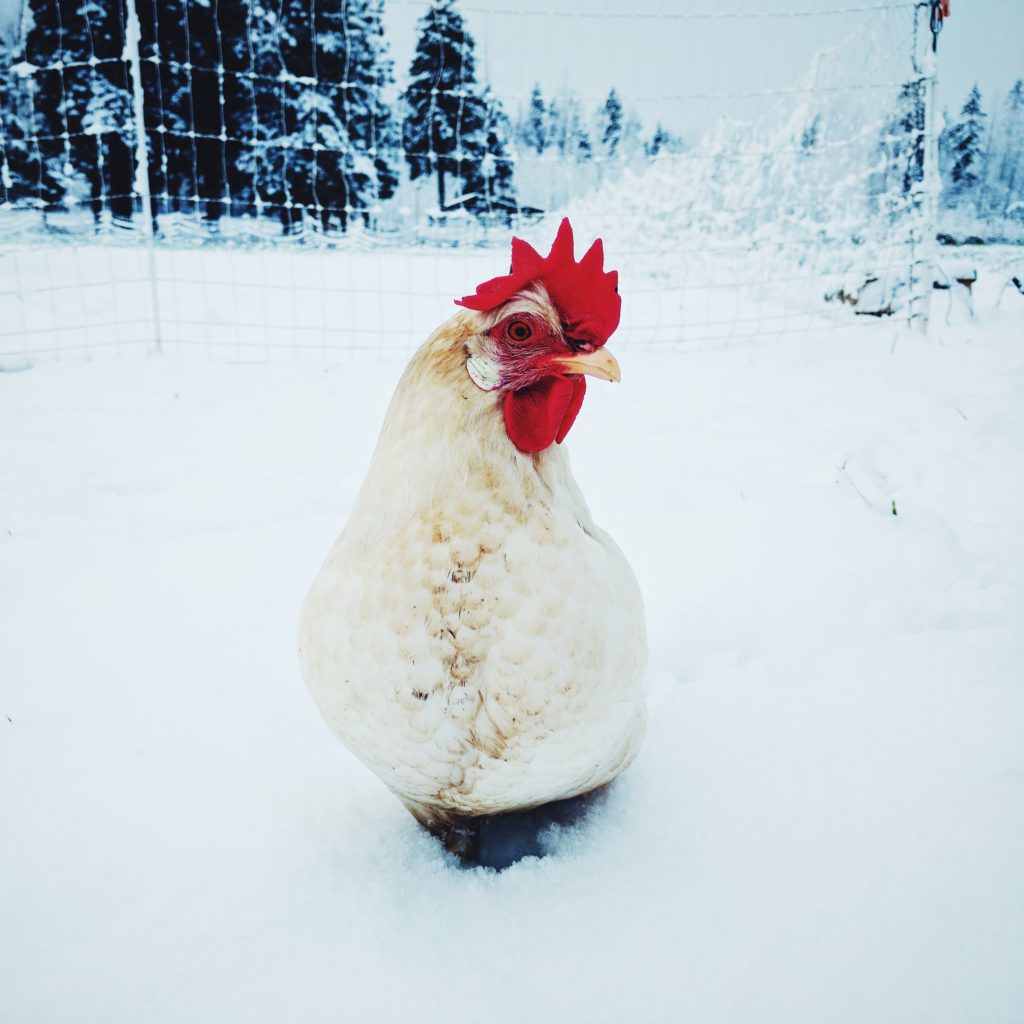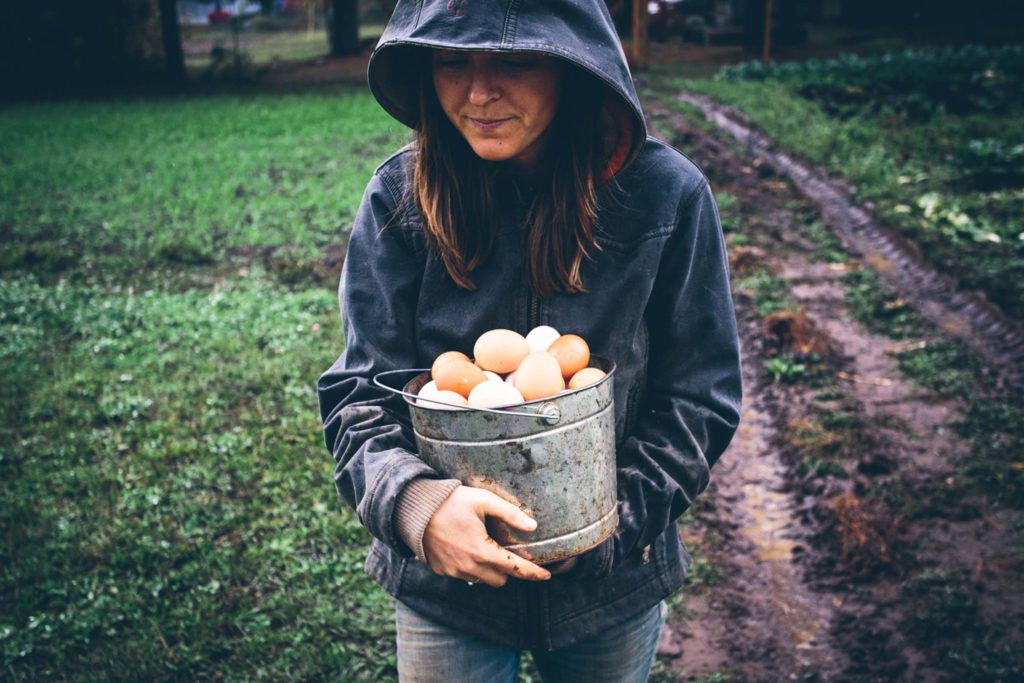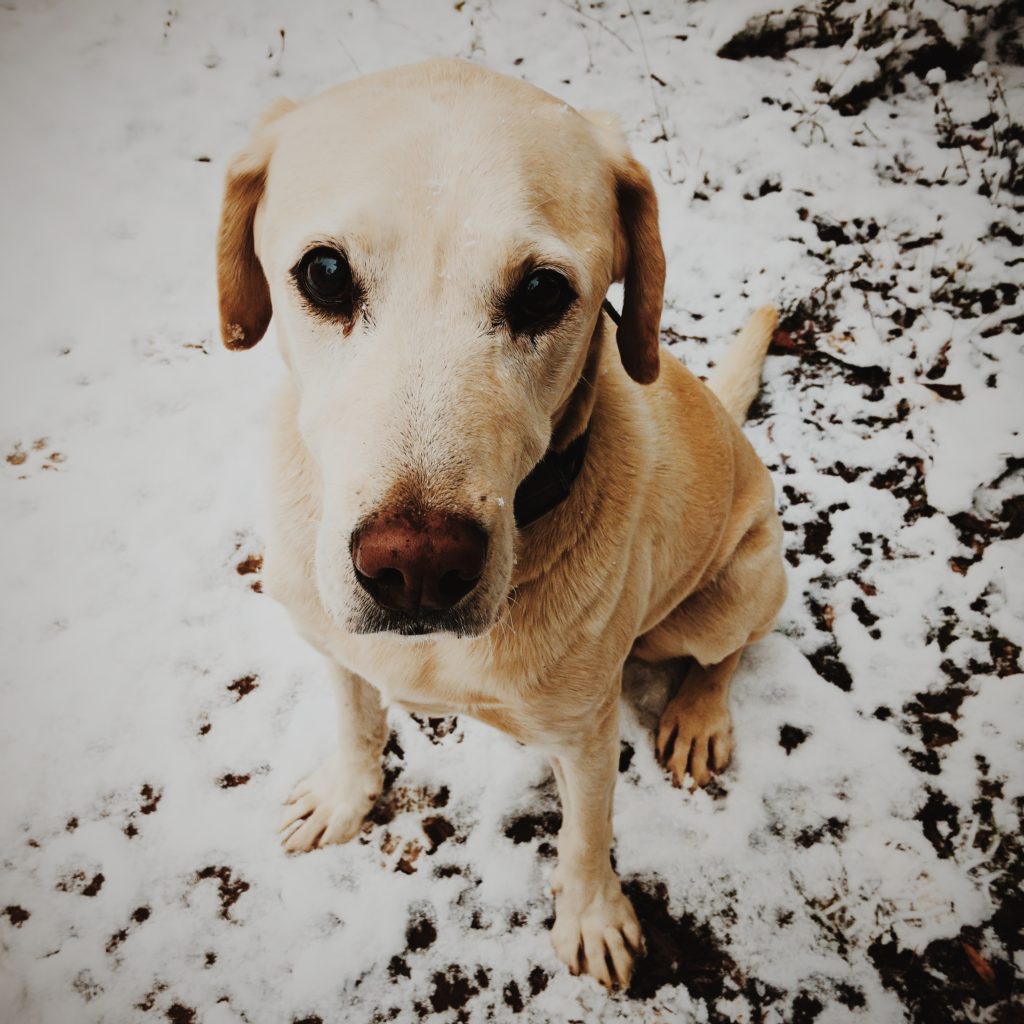 The snow has arrived and just like that, life feels like it's on hold. It's the end of the farm season and the abrupt arrival of the snow happened so quickly, seems like days apart. We've been looking forward to this "off-season" for some time now, but this month the weather has been relentless, making it hard to fully relax and embrace our "winter break". The snow has been falling heavily for days now, and Taylor has been the one waking up in the middle of the night to go and shake snow off the newly built greenhouses (we cannot afford for those puppies to collapse this winter).  We wake up first thing in the morning to shovel (and re-shovel) the pathway from the chicken coop to the girl's water source (they're still laying eggs despite the cold weather and dark days!!). The power has gone out multiple times, wind has been an issue, and damn…I guess this is winter! As harsh as it's been, we'll take the moisture (we need it) and cross our fingers there isn't spring flooding.
Taylor and I finished our last farmers market of the season at Thanksgiving time and have felt so awesome about how well this past year has gone for us. We don't want to jinx anything, but our record book speaks volumes and this year was our best by a long shot… Pinch us! We're moving in the right direction and with each successful season we can re-evaluate our budget and figure out the necessities we need to help make life easier on us. We're getting older and the physical labor of farming is starting to take its toll on our bodies. We're eight years deep into our farming career and our backs feel much older than they should. With a little more money in our pockets from a good year, we can purchase equipment for our tractor, irrigation system, greenhouse setups, etc. to help make physical demands better in the years to come. When a bad year strikes (and trust me I've been doing this long enough to know we'll face bad years too) we'll have to go with the flow and possibly do things the hard way. It's a gamble each year, but we'll count our blessings and move forward with optimism into 2017. Taylor and I will be farmers until the day we die (as long as we continue to have customers that is!!) and we want to be in damn good shape so we can continue to feed honest, good food to ourselves and our community.
The 2017 seeding schedule is upon us, so we've been hunkering down with spreadsheets, seed catalogs, and our notes from last season. It's a big deal creating a timeline for the whole year, which changes from season to season, but it's also fun to tweak things and feel like we're creating the "perfect" schedule that won't fail us (I'm joking–it'll fail us somehow but it's fun going in with a clean slate).  We always do our schedule in the winter (along with our seed order) so that once spring hits we don't have to think about it–it's on the calendar and we just work off of that. We're so excited to get our CSA members back in the loop after the holidays and see who's on board for next season before accepting new members. I love this time of year, the farm season feels far away, but the planning is in full swing. It's kind of the best of both worlds. We get to map out the season while wearing slippers and drinking coffee.
I'm whipping up some fun recipes this week.  Hearty soups are on rotation, with local meat thawing from our freezer.  Also up are cookies, because snow days at the farm call for baking dozens of cookies! Late next week Taylor and I head to Massachusetts to visit my in-laws for Christmas and we're thrilled to get away for a quick trip. We've got a buddy who will be taking care of the farm while were away and Henry is off to pet camp (sniff sniff..I hate leaving him!)  It's always hard to be away from Tumbleweed but a good break with thousands of miles in-between us and the farm is good practice in letting go (even if only briefly). We're leaving the farm in good hands so hopefully we can just chill out a bit. I know we'll be eating good food in MA, baking up a storm and relaxing and hanging out with some of our favorite people. We can't wait!
Anyhow, I hope you enjoy the flavors of the season and surround yourself with a warm kitchen, good company, and nourishing food. Cheers from Tumbleweed Farm.