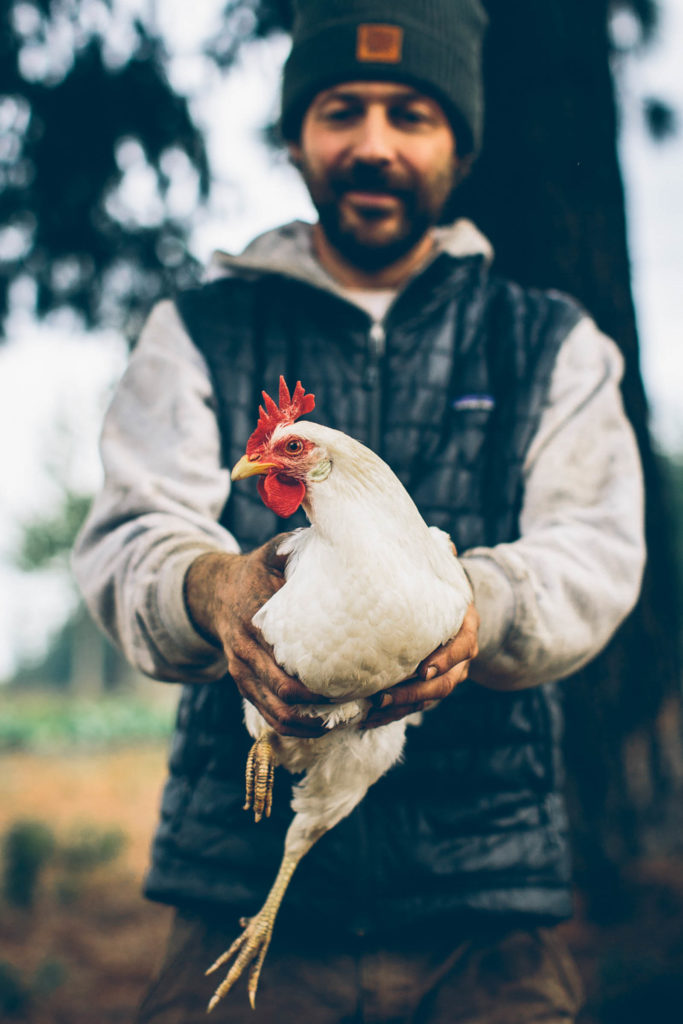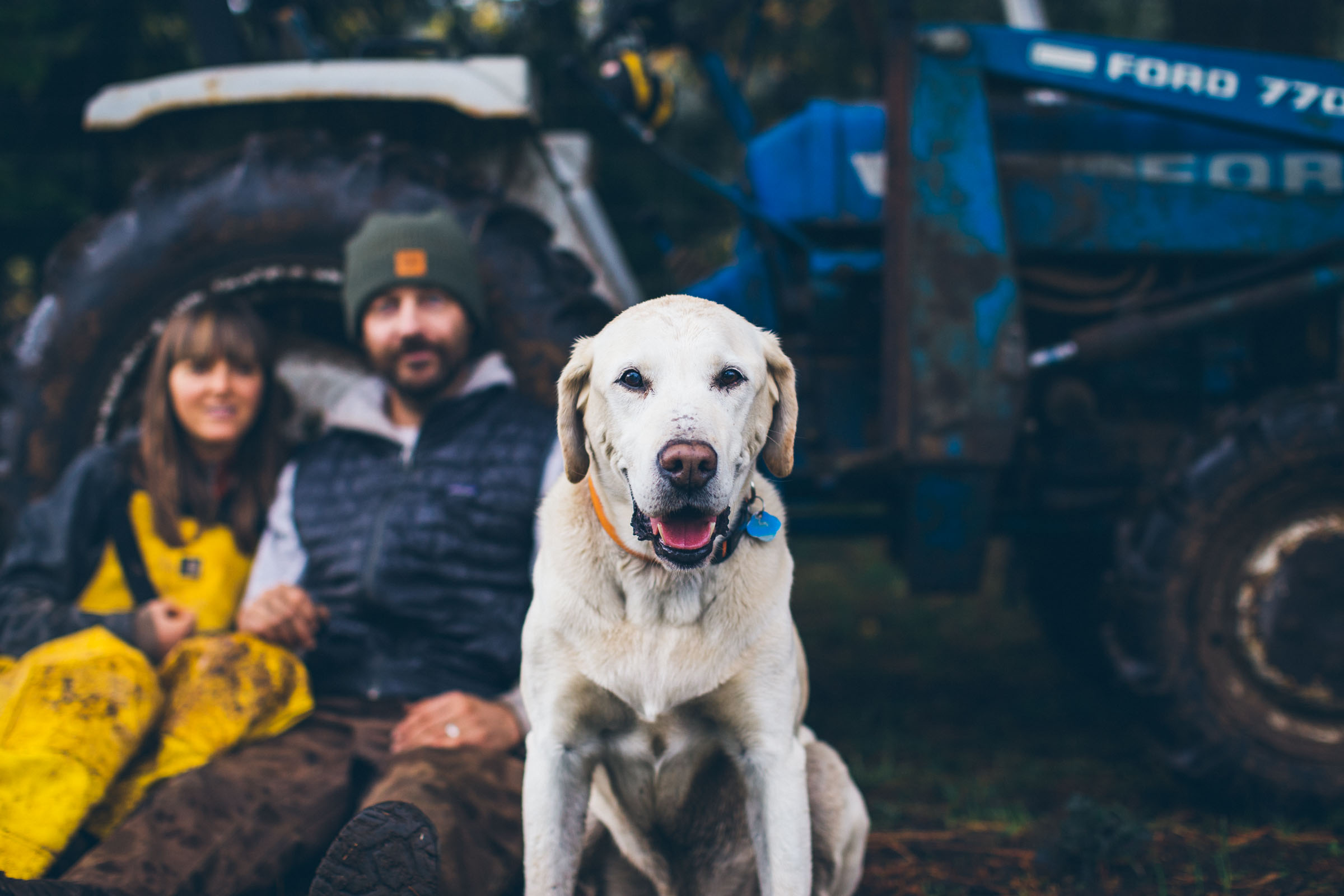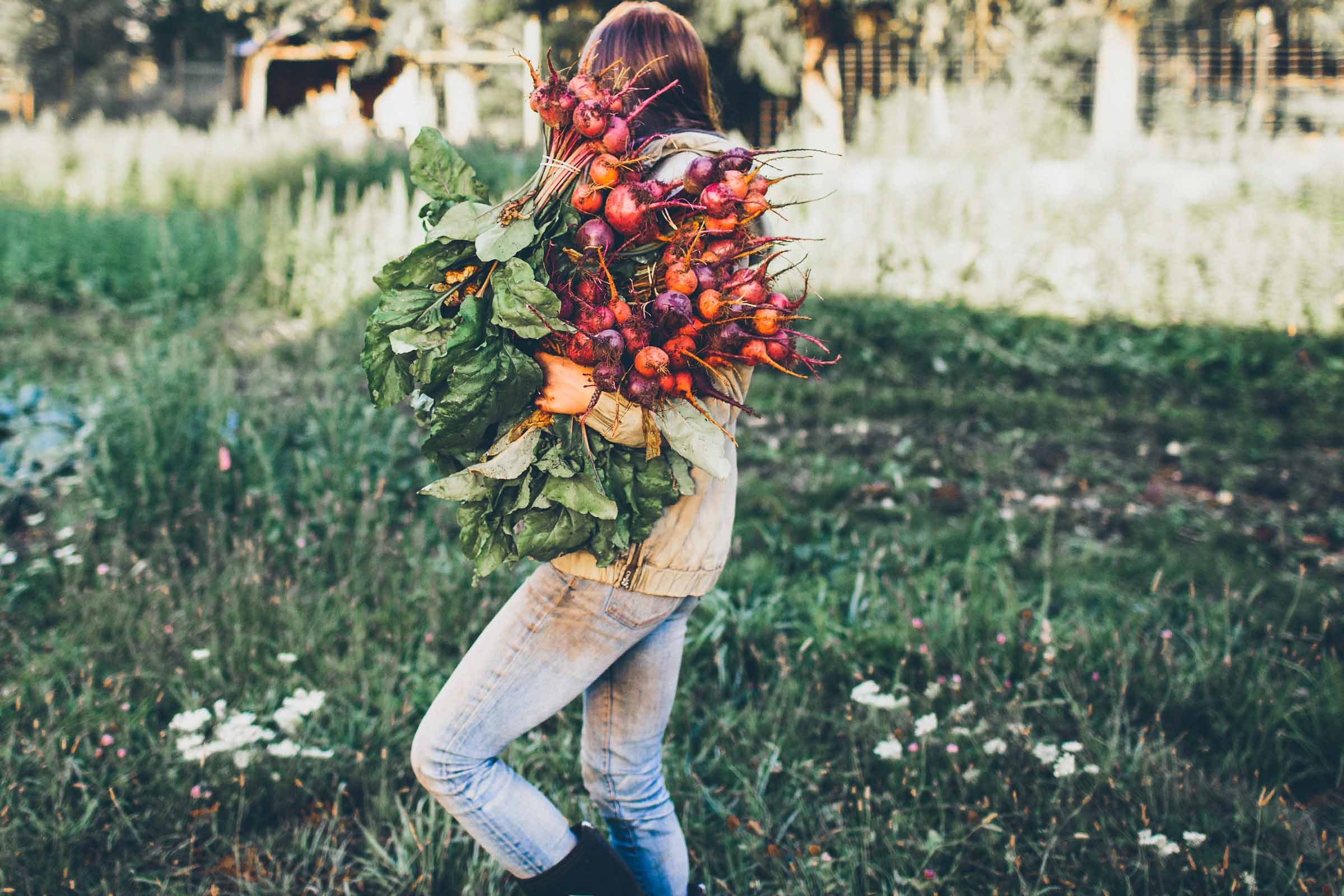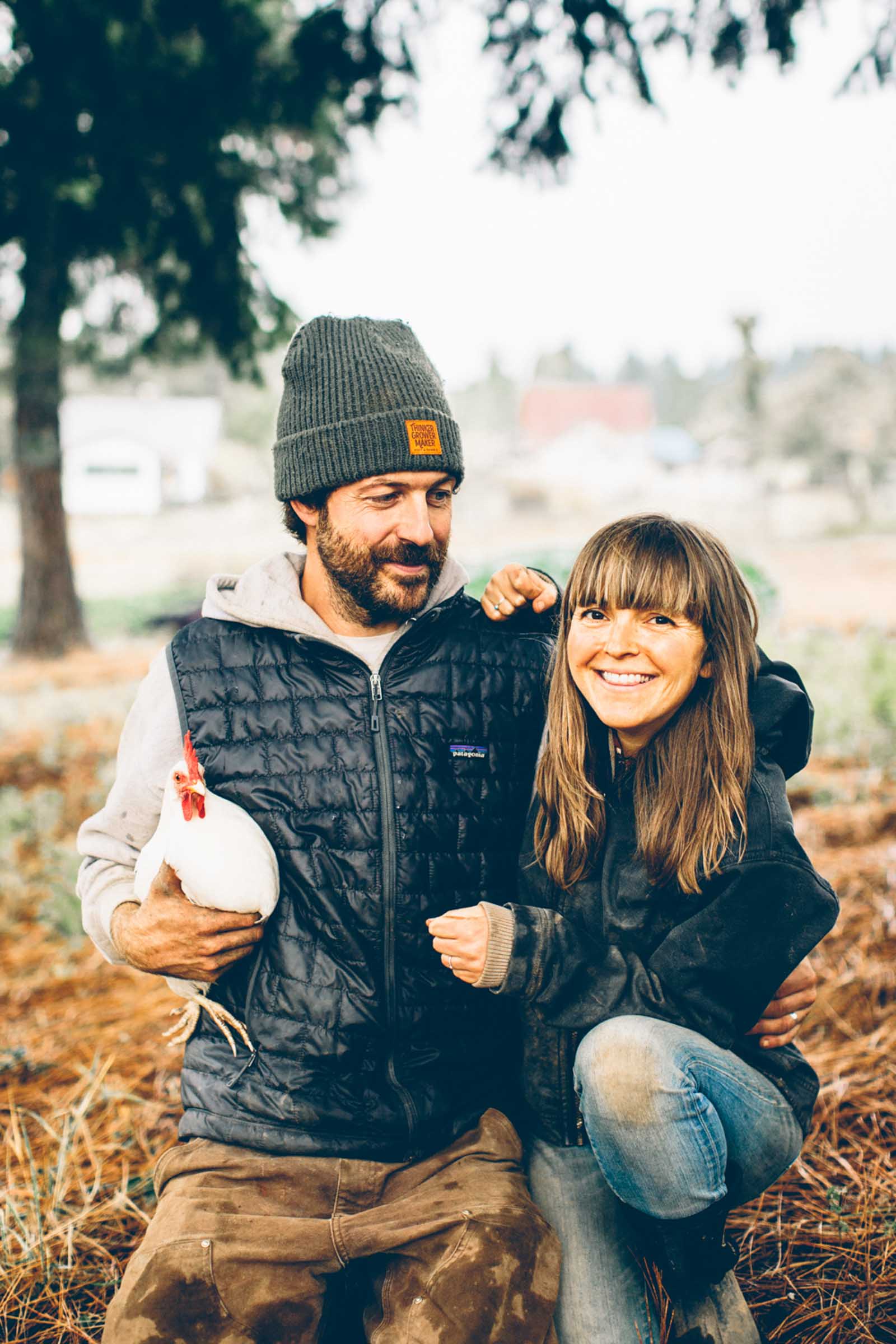 "To cherish what remains of the Earth and to foster its renewal is our only legitimate hope for survival." Wendell Berry.
As I write this post I'm staring out at the most magnificent sunset of the season. There is finally a blanket of snow on Mount Hood and the rainbow of colors on the trees surrounding the farm has me feeling reflective and hopeful. We're busy winterizing the farm, sowing cover crops and finally getting our seed garlic in the ground where it will hang out until next summer. It was a wild week of rain and wind when we planted but we managed to plant over 5,000 garlic cloves (after a few long evenings spent breaking apart seed bulbs). It was one of those tasks that was pretty darn miserable due to the conditions but we dug deep and just got 'er done!  Last week was our final CSA delivery of the 2016 season. It was a bittersweet day but we feel really good about the season as a whole and we're mentally and physically ready for a break. It's always sad to say goodbye to our CSA "family" but we know we'll see many of them again next spring. We ended up staying longer than usual at our delivery spot (Migration Brewery) because more folks than usual stayed and lingered over beers. It was an awesome final delivery and we're so thankful to all of the amazing folks who put their faith and trust in us to grow food for their family's all season long. It's seriously an honor and a privilege to do so. Thank you from the bottom of our heartsTumbleweed Farm CSA members. You know who you are and we love you!
Our CSA may be complete for the season but we still have 2 more weeks of farmers markets this year. We've been busy digging hundreds of pounds of carrots, parsnips, beets, rutabagas and winter radishes. We're also really proud of our fall broccoli, cauliflower and cabbage crops this season. They're bigger and healthier than years past and I think this wet and cool weather (along with plenty of compost) has really contributed to their success. Our backs are killing us from all the heavy lifting but thankfully the keg in the shed has some local beer on tap so we can sooth those sore muscles at the end of the day!
This coming week greenhouse materials arrive so we can start building our dream greenhouse (pinch us!) which will allow us to get a jump start on spring greens and roots. This season we're also overwintering carrots and parsnips so we'll have those at the first farmers markets next season (over winter parsnips are my absolute favorite!) And aside from all the heavy lifting, greenhouse construction and daily chores, we're feeling pretty darn great. This is our favorite time of the year to reflect, rest and gear up for another season on the farm.
I hope wherever you all are that you're feeling rested, healthy and ready to indulge in some home cooked meals. I've got great recipes lined up and I hope that you're hungry for the flavors of the fall/winter season!
Cheers from Tumbleweed!
(some of the photos above were taken from my dear friend Kate Schwager)