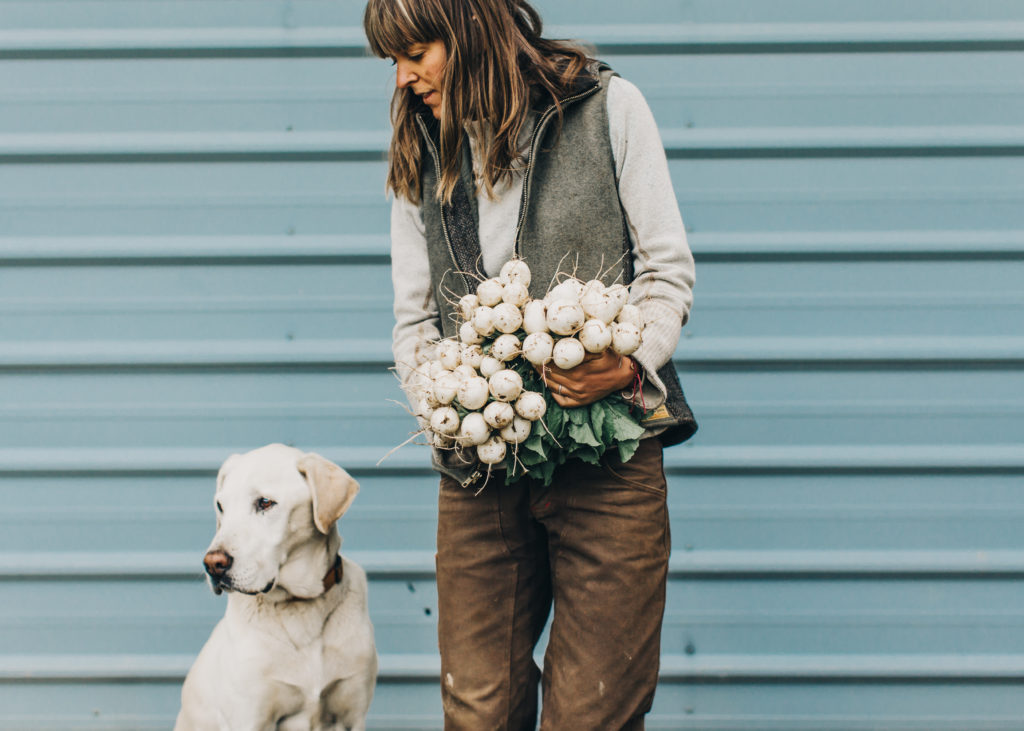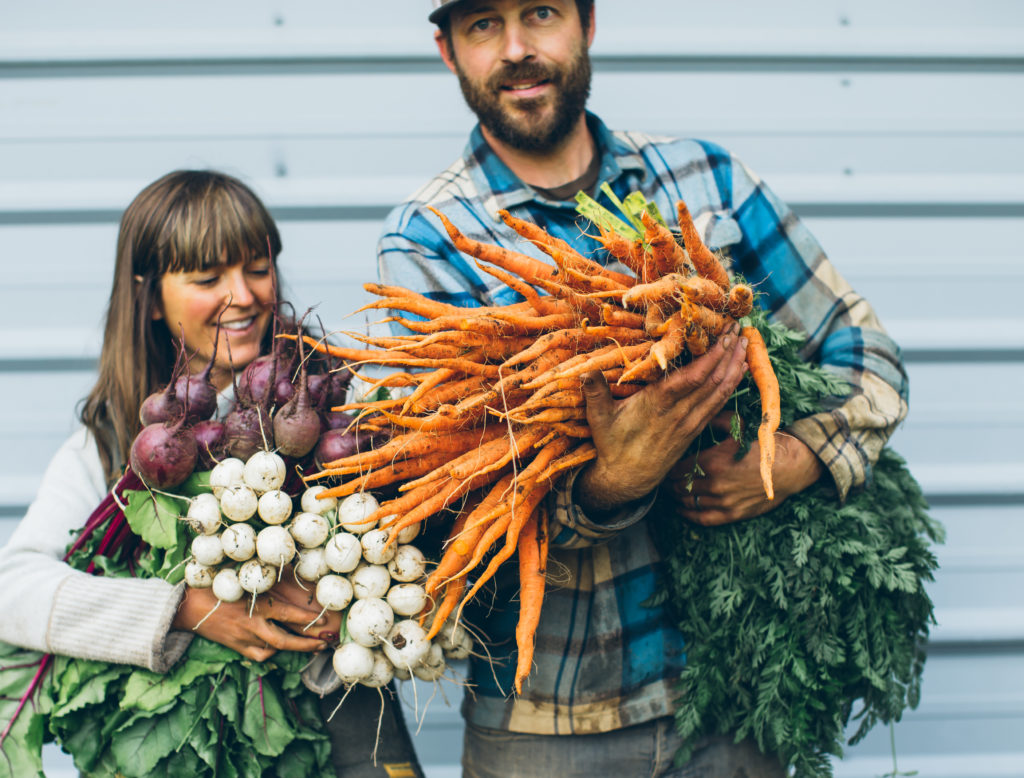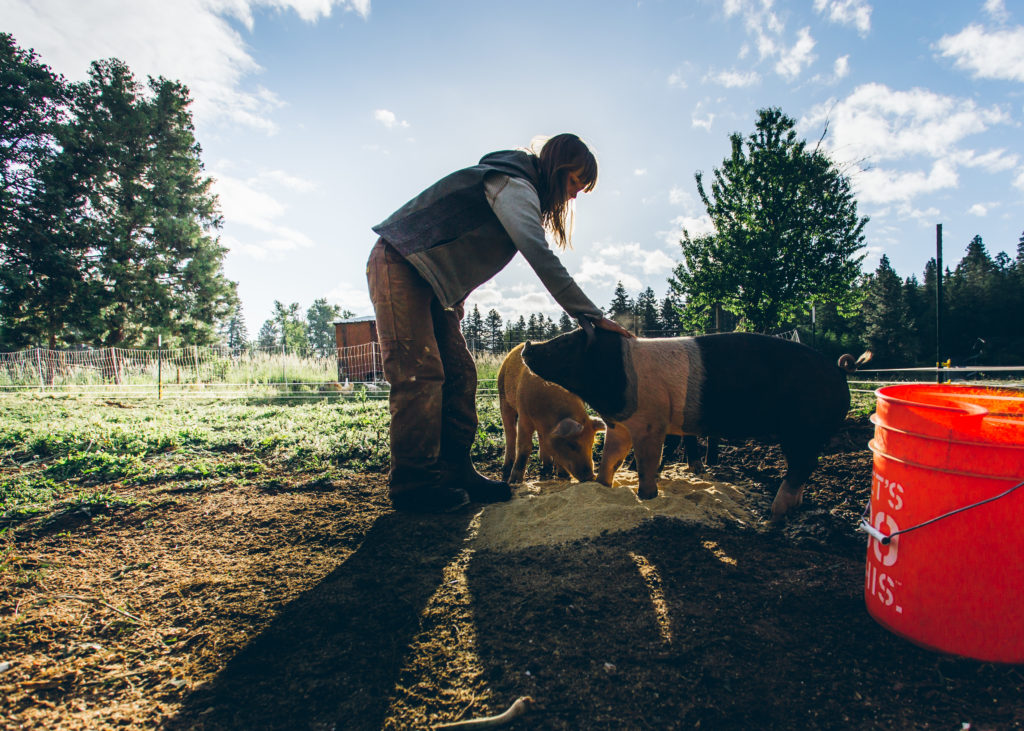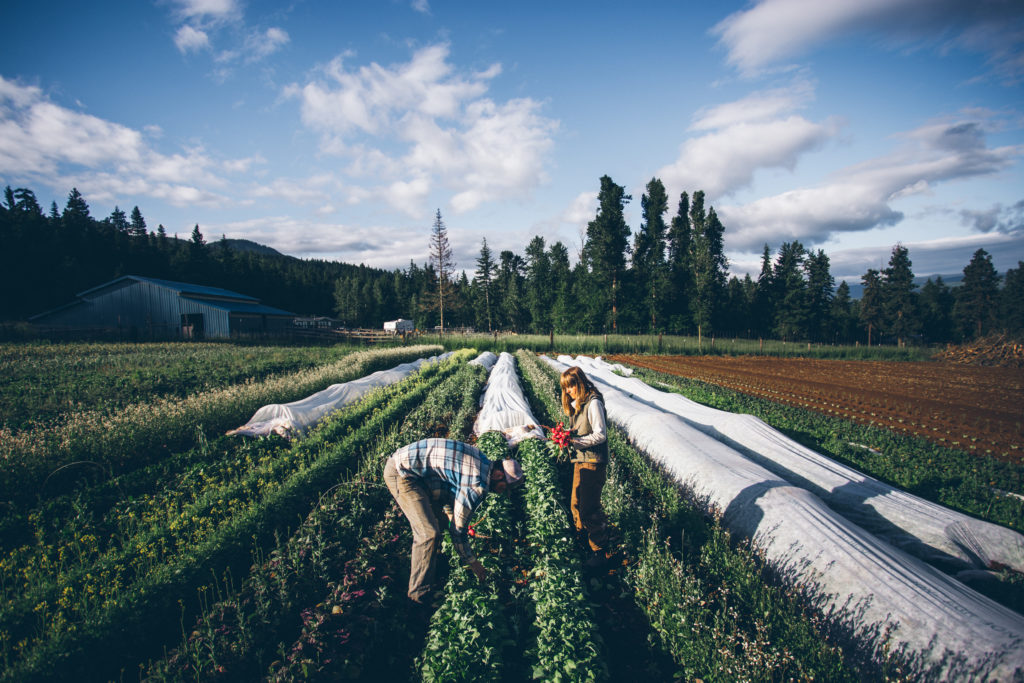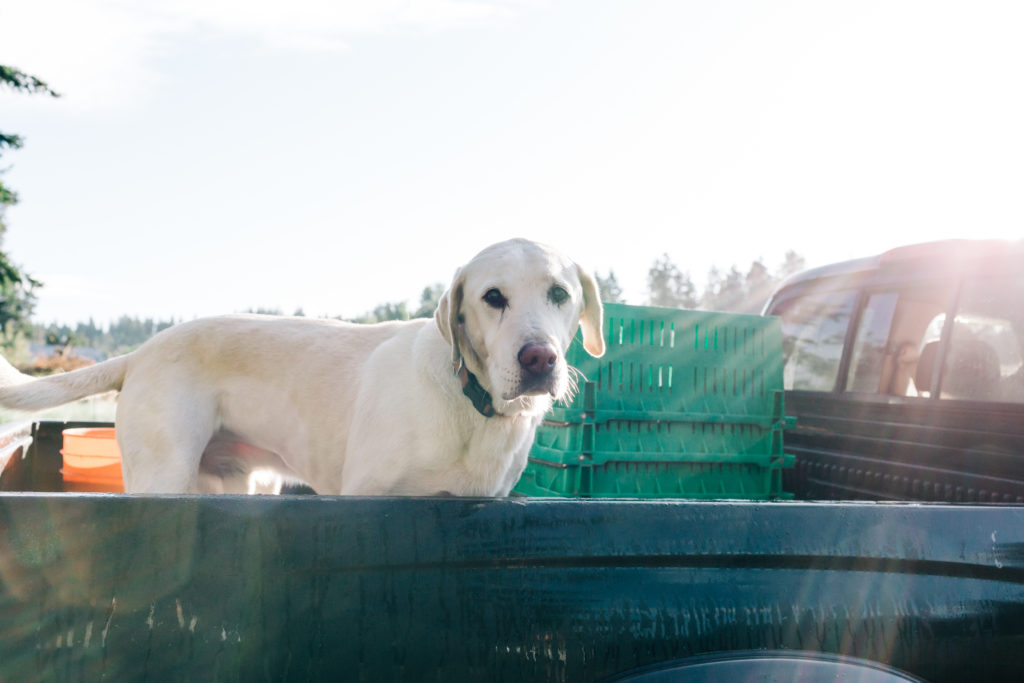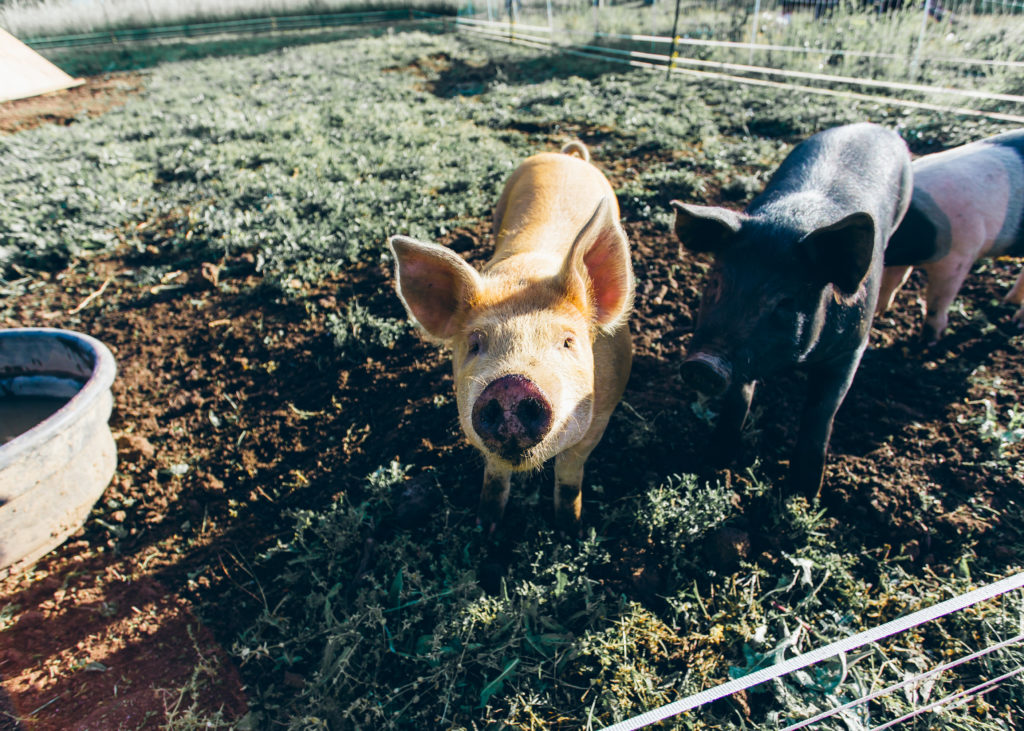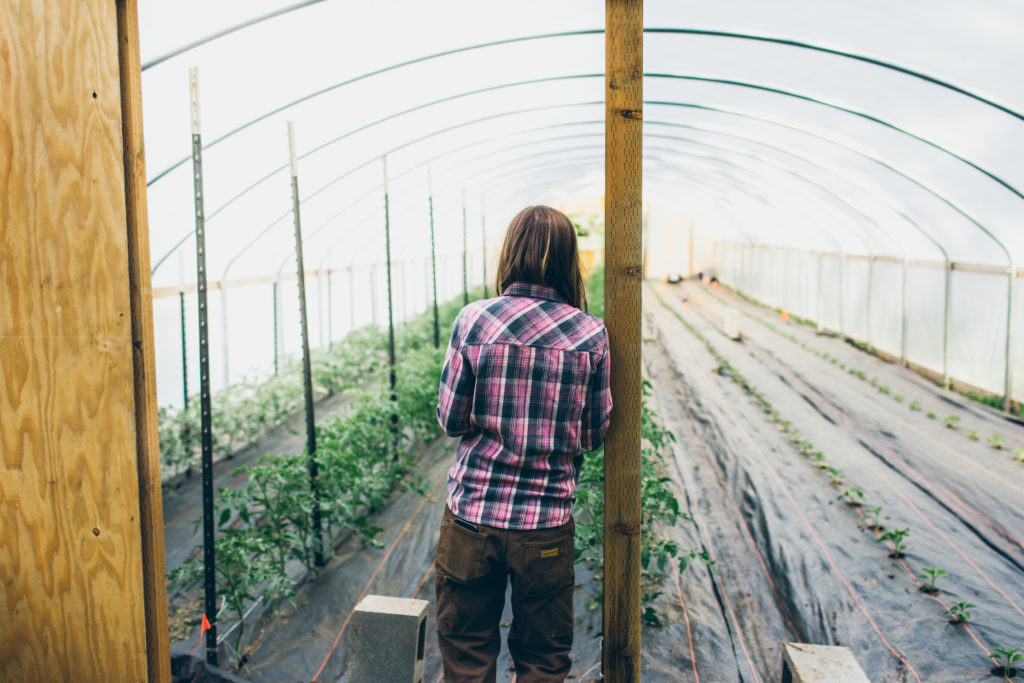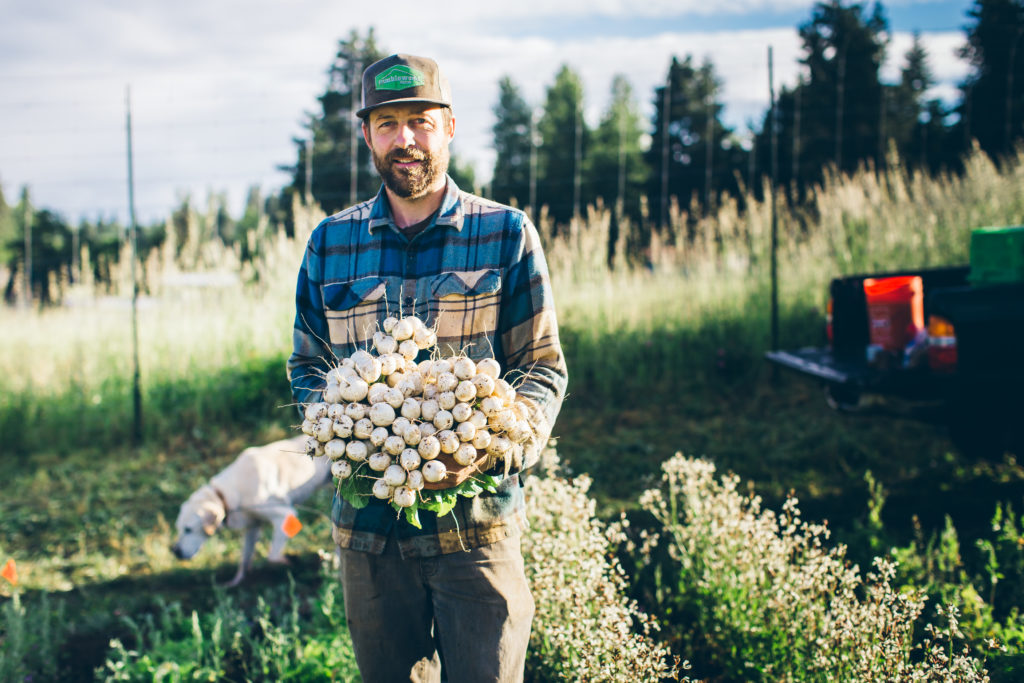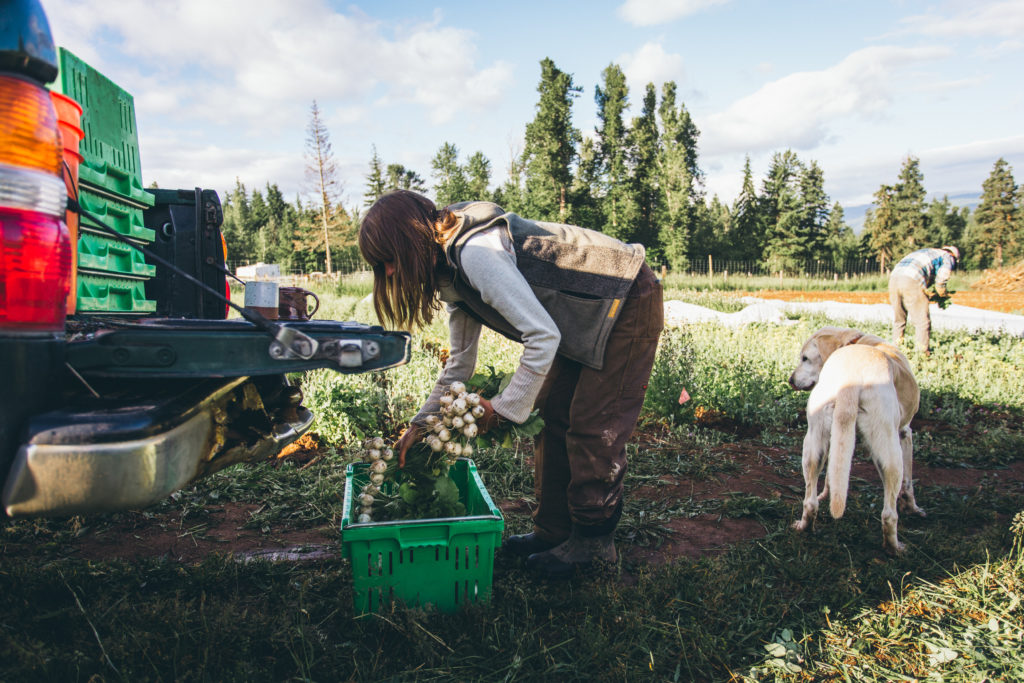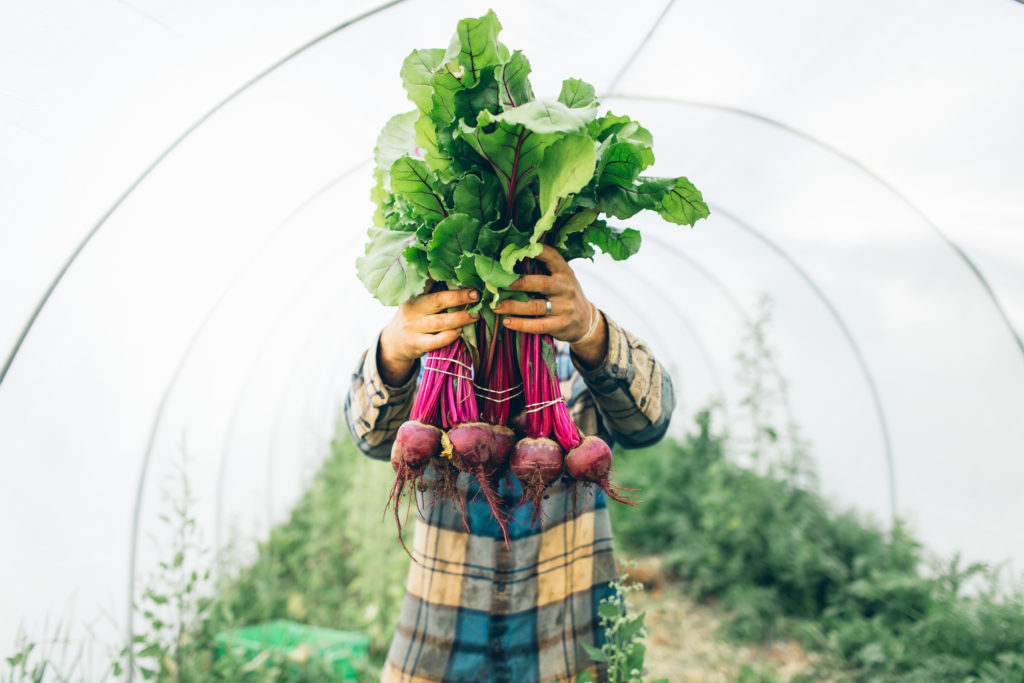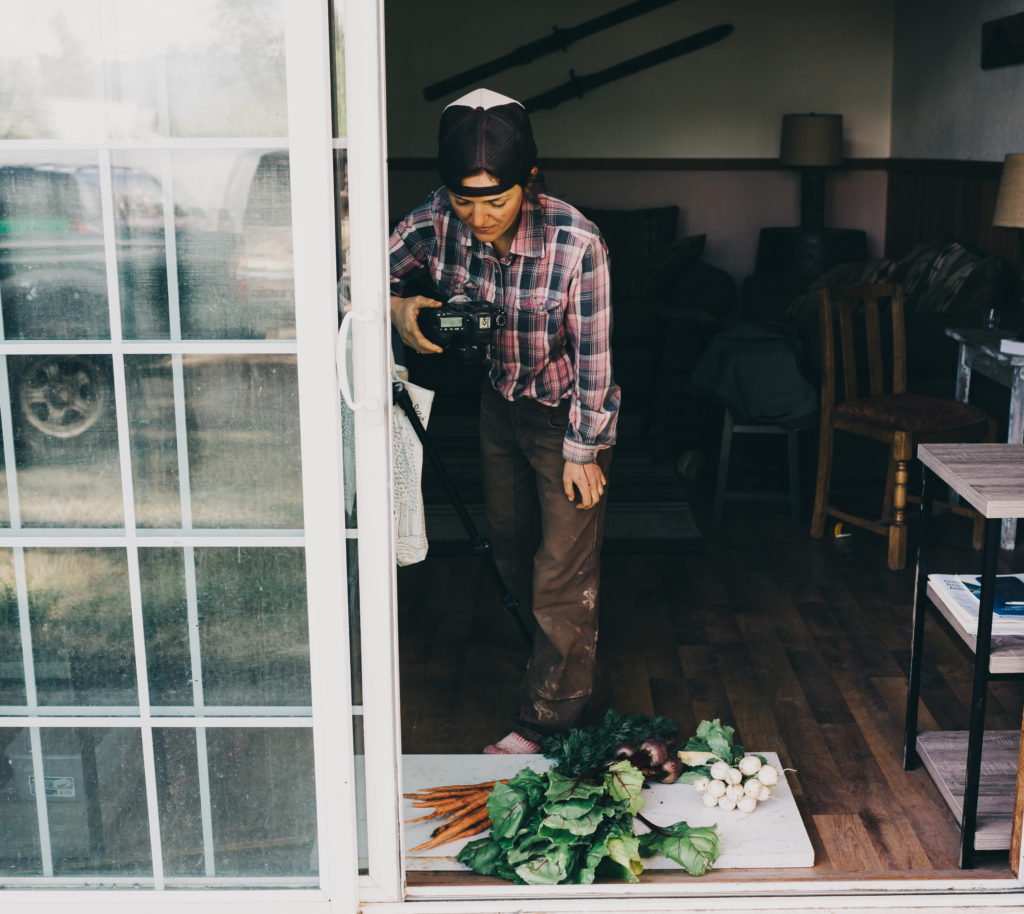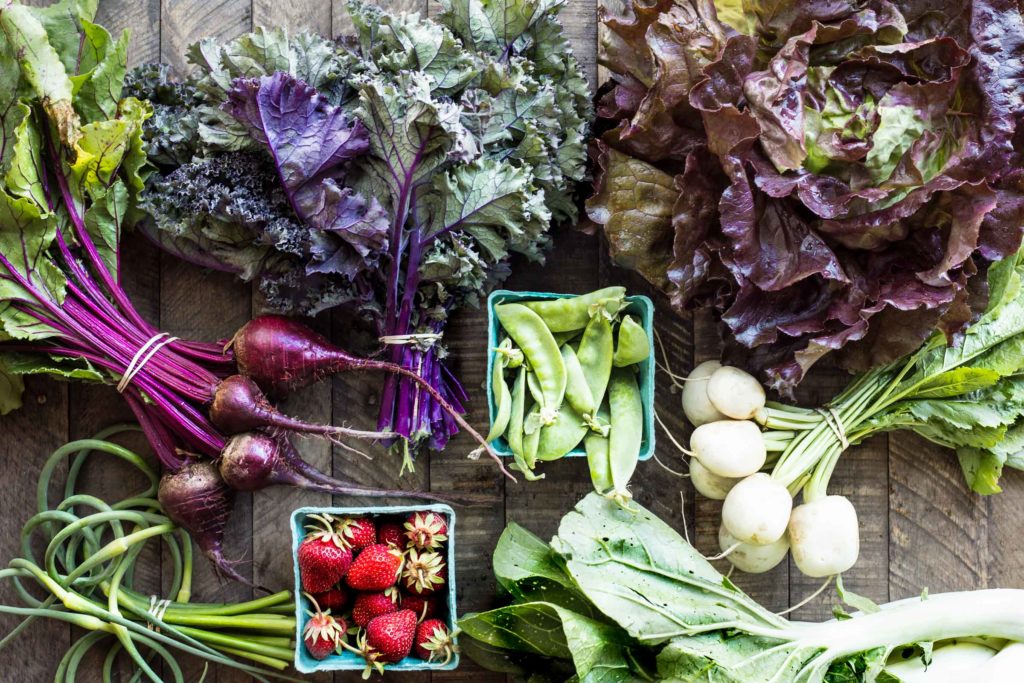 A typical Friday night, early summer. We kick off our work boots around 7pm (the day begins at 5:30am) and crack open two cold beers. We've been fantasizing about these beers since lunchtime but know that the first sip after a long hot day will be all the more better once we have officially called it a day. We eventually mosey over to the outdoor grill and fire her up. We'll gather a bunch of veggies from the day (turnips, beets, garlic scapes, and radishes) and pair those fresh veggies with some local meat. We'll drizzle everything in a little oil, salt and pepper and then let the grill do all the work. Fridays are officially our "lazy" dinner days and it's wonderful to have the outdoor grill do all the work and to actually let the veggies and meat speak for themselves. When I create recipes for the blog I like to get creative (which I love and have SO much fun with) but on Fridays, we let the produce and meat speak for itself in the most basic way.  It's amazing what a hot grill, good ingredients and a few simple seasonings can do for a couple of overtired workers. We treat Friday evenings with a lot of respect because it's our second longest day of the week and if we can just sit and relax (even if only for an hour) it's absolutely priceless.  The truth is, the workload is never complete this time of the year and calling it quits is a battle. There's always more weeds to pick, more tomatoes to stake and string, more potatoes to hill, more beets to thin, and more veggies that need watering. Fridays are our biggest harvest day of the week as we prepare for the farmers market and all of our restaurant deliveries for the weekend. Farmers market hauls are no joke and I sometimes have to step back from myself and see how much food the two of us can actually produce. Tumbleweed Farm has the capacity to feed hundreds of people and I still can't believe we do it with our own two hands. It's both extremely rewarding and exhausting at the same time. On Friday nights, we savor these quiet moments on the deck sipping our beers, enjoying our meal and reflecting on the day's work.
This season has definitely had its share of ups and downs. We've lost a lot of crops but have gained a new found respect for the things that continue to do well. We love our new CSA members that we've gotten to meet this season and continue to enjoy the company of our oldest customers. Our CSA has a waiting list that's longer than the amount of households we're able to take on (pinch us!) and we're trying to figure out the "oh-so delicate" balance of taking on only as much as we can humanly handle. This season may be the last season of just the two of us. Taylor and I have finally come to the realization that in order to grow our business and keep the quality of our product to our extremely high standards we need help. So next season we'll be bringing on a farmhand and I think our lives will change for the better. And hey, if we have extra help on the farm we may even be able to take a day off every once in a while. Oh the possibilities!!
This pigs continue to be a joy here at Tumbleweed. I love spending time with them and I've been cooking up a ton of leftovers for a "sloppy stew" with produce we don't sell at the market. Their favorite so far is a mix of cooked turnips, bok choy and hard boiled eggs. They gobble it up! These pigs are truly happy pigs and my heart explodes when I see them running around chasing each other and sleeping cuddled up to one another in their little A-frame house. The pigs will eventually feed us and it's something that I've come to terms with. If vegetable farming has taught me anything it's that growing veggies isn't vegetarian. It's a full circle life and we need the animals to feed our soil and we need our soil to feed our plants. I'd rather rely on the animals from our farm to contribute to our compost than to truck compost in from afar. We're a small operation and it feels good to know that we can sustain ourselves and our tiny community of customers with healthy animals and veggies all grown with love and care. And speaking of animals, Henry continues to be the best farm dog out there! He loves eating turnips (I guess turnips are a farm animal favorite!) and chasing deer that creep into the yard. I wish he was better and killing gophers but hey, you can't be good at everything!
I've been getting a lot of emails lately asking about my "photo studio" and the second to last photo in the series here is a glimpse into how simple and homemade my "studio" is. I'm usually taking food photos while covered head to toe in dirt. I come into the house straight from the field to quickly snap whatever it is I'm preparing before heading back out to finish chores. The last photo is our CSA haul from this week and it's a simple setup to get a pretty shot. I have a couple of different surfaces that I photograph on, a tripod to keep my camera from any hand shake, and I take my pictures in the same spot by a large window with natural light. I'm not a skilled photographer so this basic setup works just fine for me. If you're trying to get into food photography you don't need to break the bank. This setup is cheap (not including the camera or tripod but those are two good investments). A few different platters, surfaces, and linens can go a long way. So I hope this is helpful information to the folks that have been asking about this recently!
Before I sign off I wanted to ask a huge favor of you all. Many of you have left amazing reviews on Amazon for my cookbook and I am so thankful for that. I'm asking that everyone who has purchased the book (even if it's not from amazon) could please leave a review. The more reviews the book gets the more it'll pop up when people are browsing cookbooks on amazon. I hate asking for this but I want Dishing up the Dirt to find it's way to folks that don't already know about the blog or book. So every review counts. Thank you from the bottom of my heart! And speaking of the book, I've got a few really exciting projects on the horizon that I'm looking forward to sharing with you all in the near future so stay tuned!
Alright folks, that's about all the news from the farm. I hope you all are having a wonderful summer and are able to enjoy the flavors of the season. Thanks for following along and supporting Dishing up the Dirt. Taylor and I talk often about how awesome this extended community is and we are so grateful to you all.
Cheers from Tumbleweed Farm!
All the photos above (except the last one) are taken from my talented friend Kate Schwager.