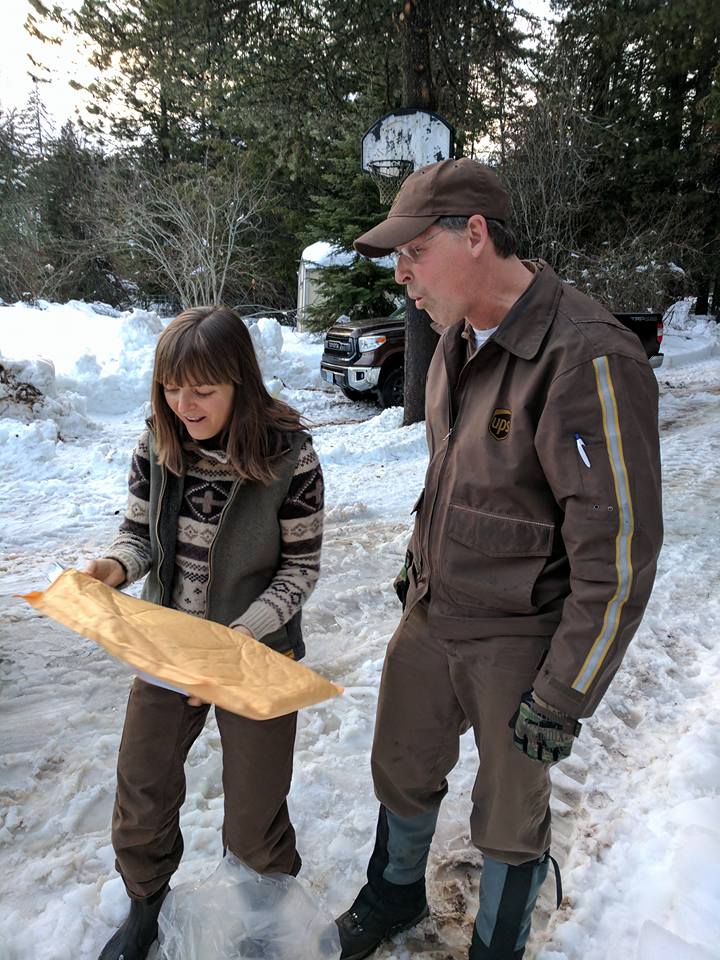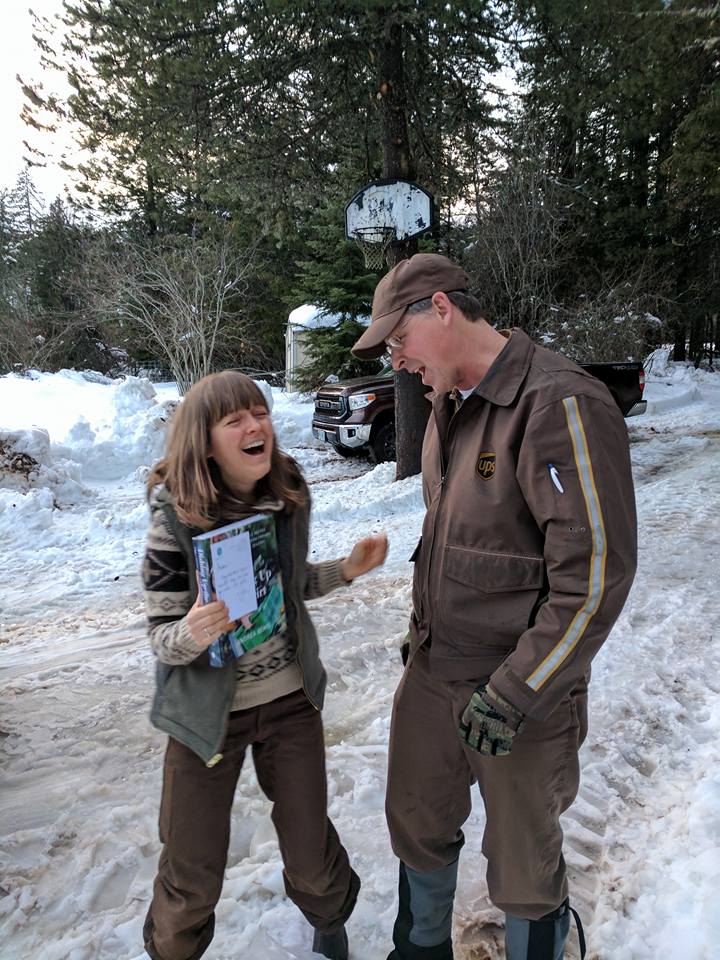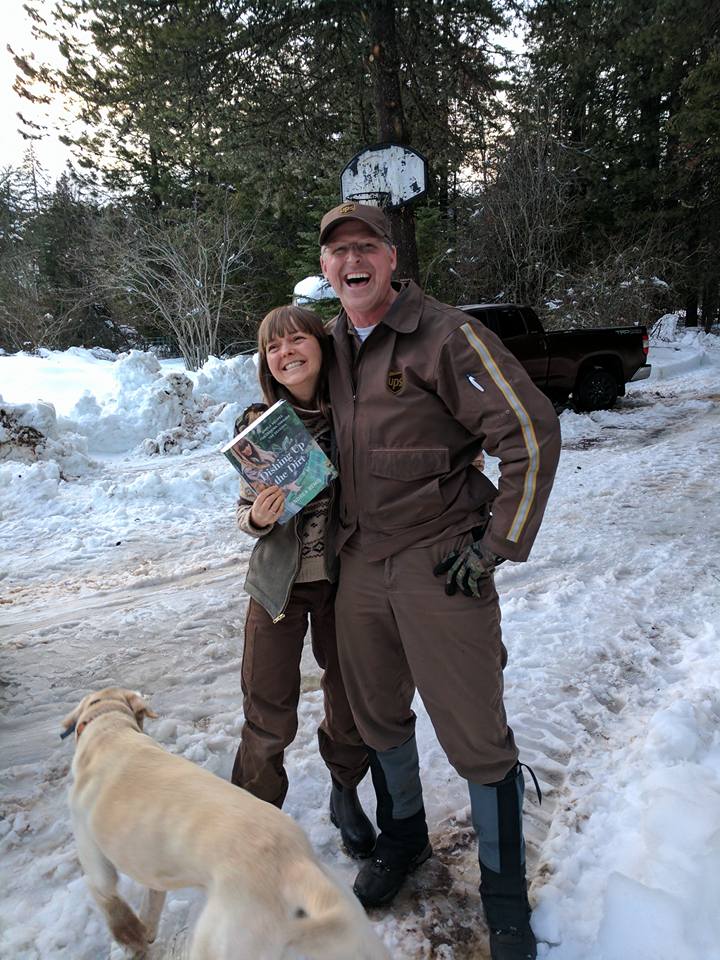 Hot Damn!!! The Dishing up the Dirt cookbook is in our hands. Thank god for the best UPS delivery driver in the entire world. Travis, I'm talking to you brother! Thank you for delivering the best gift of my life and sharing in my joy of seeing my book for the very first time. I love you.
After years in the making I can finally say I'm a published author. Pinch me! The Dishing up the Dirt cookbook is more beautiful than I could ever have imagined. I can't wait for you all to see it!
In all honesty, this is not something I thought could happen to me. I've never shared this on the website before, but I'm dyslexic and never in a million years thought I could have a published book.  When I was growing up (specifically in high school) I thought I was doomed. Finding a career in farming and cooking has saved my life. Both of these trades are hands on work with a concrete sense of accomplishment. I can give my brain a rest when I'm in my element digging in the dirt or spending time in my kitchen.
If you're dyslexic or have struggled with learning disabilities your whole life I hope you know that you can do anything! Hard work, perseverance and a village of folks who believe in you make the world of difference.  You don't have to pursue the traditional path to be successful or find your happiness. And hell, if you find a journal or start a blog you can challenge yourself to write every.single.day.
And speaking of happiness….my mom was with me when the DUTD book got delivered. Tears of joy have never flowed so damn hard! We've been a sappy bunch of folks over here at Tumbleweed Farm but I'm so damn proud. Taylor finally got to see/read the book for the very first time. I stayed in the next room as he read through everything and hearing him laugh and cry while flipping through the book made my heart explode. This book is not only a compilation of over 100 (NEW) recipes, but is a story about farming, love and community. If you need a good read this is a great place to start!
The Dishing up the Dirt cookbook is available for pre-order now and can be at your house on March 14th! If you haven't order a copy yet please visit these websites to get your order in!
My local bookstore Waucoma Bookstore (if you order from here you'll get a signed copy and they'll ship worldwide!!)
Amazon–books will arrive on march 14th!
Barnes&Noble–Books will arrive on march 14th.
Thank you everyone for your support. I hope this book makes you proud. I'm a bundle of nerves and excitement and cannot wait to hear what you all think.
Also–if you get a chance, hug your UPS driver. Or heck…bake them a batch of cookies. These guys make the world go round and deliver the most important packages of our lives.
Cheers from Tumbleweed Farm. xoxo